These sweet Lemon Coconut Tassies have a coconut macaroon-style crust with a sweet homemade lemon filling. Easy to make, great to freeze, and perfect for entertaining!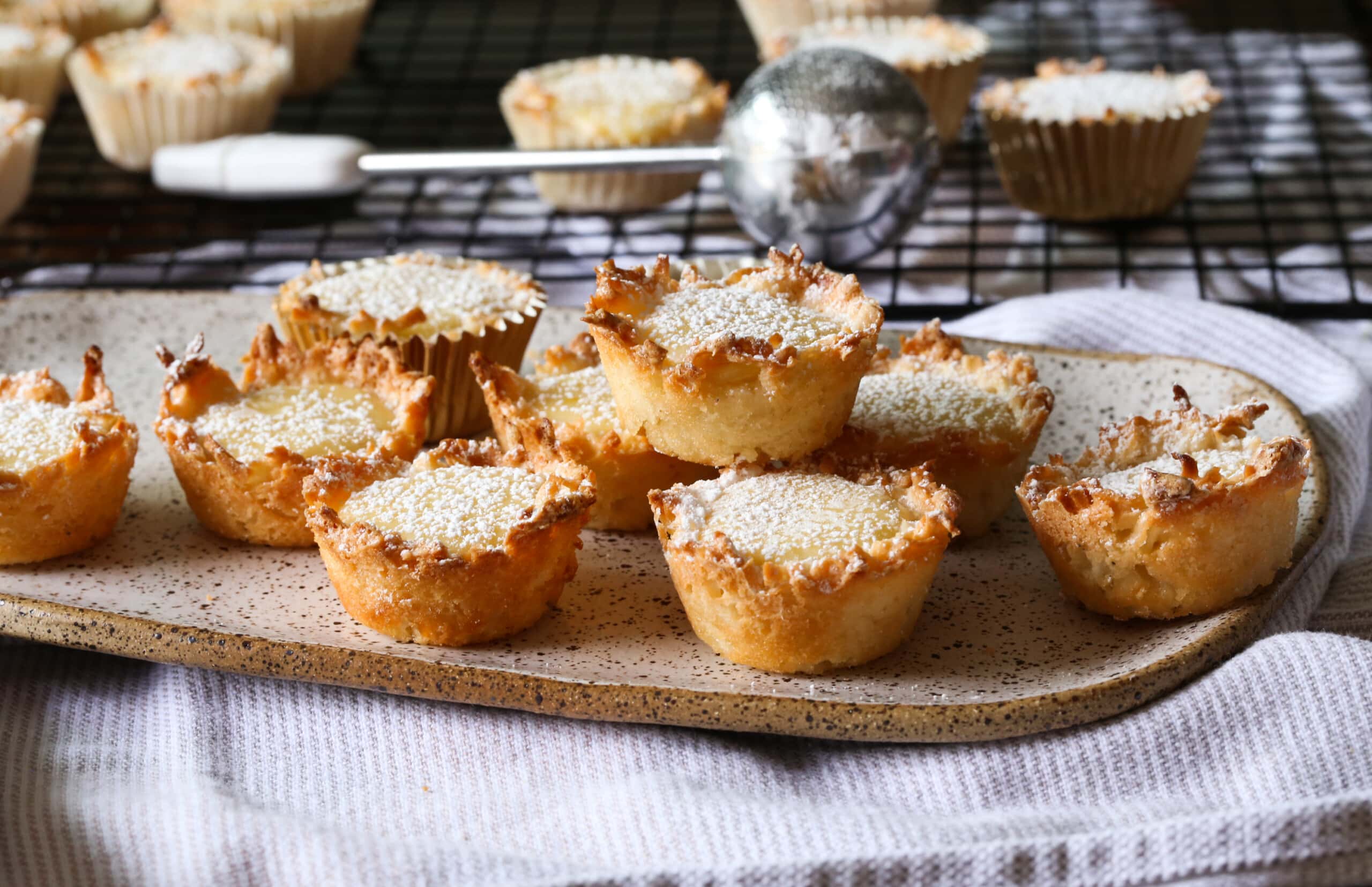 I made this recipe in partnership my Imperial Sugar. Click here for the full recipe.
Lemon Coconut Tassies
I absolutely adore these sweet little bites! I took the concept of a classic Pecan Tassie and turned it upside down. If you don't already know a Pecan Tassie is a nostalgic cookie that has a shortbread crust with a sweet pecan filling. I see them most often around the holidays on cookie platters and for Thanksgivng, but of course they can be enjoyed anytime of the year. Baked in a mini muffin tin Pecan Tassies are like tiny bites of pecan pie…so I decided to take that same idea and make it a more Spring/Summer dessert, the Lemon Coconut Tassie!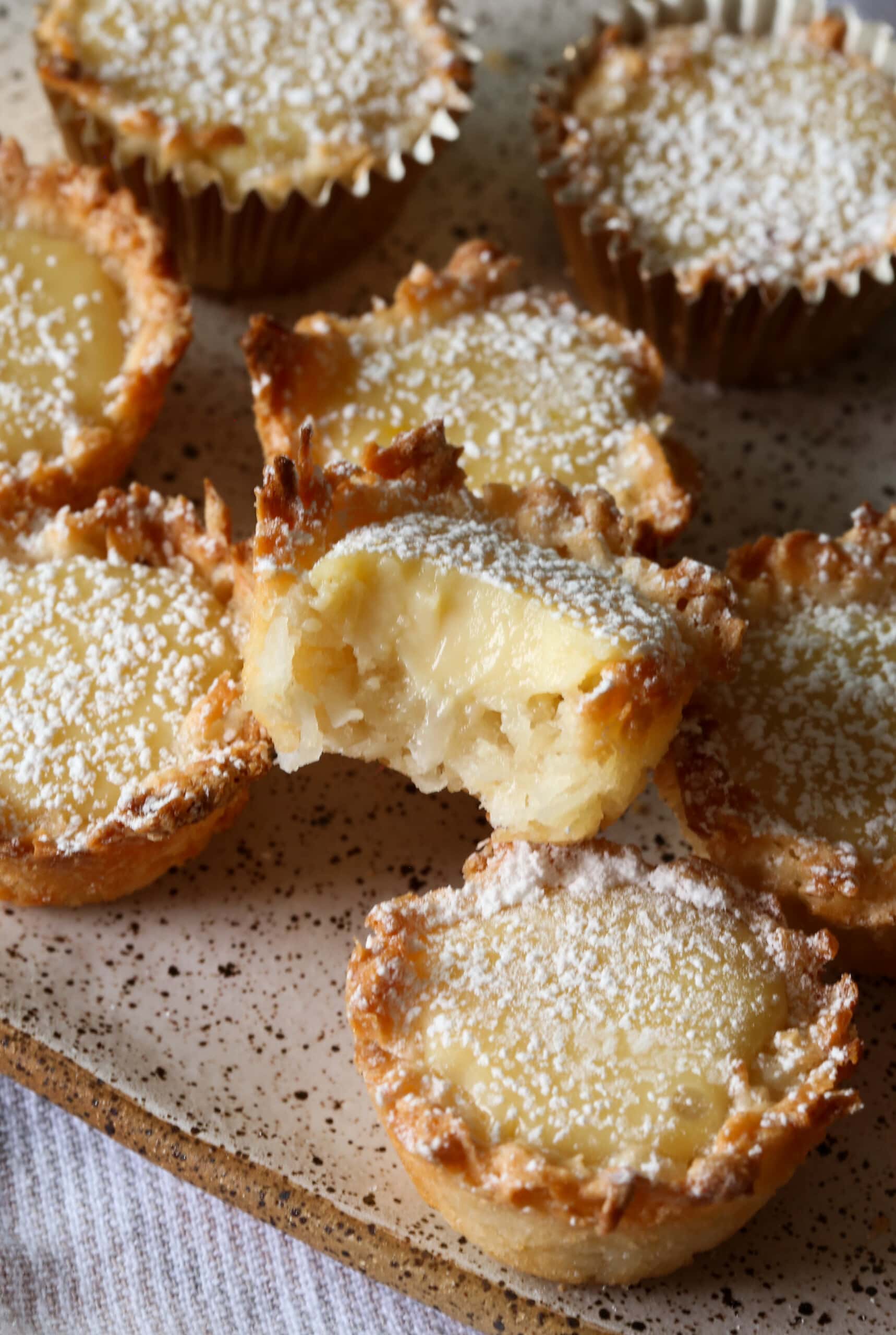 What To Expect:
My version of this Lemon Coconut Tassie is a simple coconut macaroon-style crust with a sweet, citrus filling.
The beginner-level recipe requires simple ingredients and no mixer.
Perfect for making ahead and freezing.
An easy recipe to double, triple, or even cut in half for a small batch!
Adaptable! You can use any citrus in place of the lemon. Lime would be fantastic!
Lemon Coconut Tassie Ingredients:
For the FULL ingredient list CLICK HERE.
sweetened coconut flakes
granulated sugar
all purpose flour
vanilla extract
Eggs, separated
sweetened condensed milk
fresh lemon juice
Easy Instructions:
Coconut Crust: Preheat the oven to 375°F. Coat a nonstick mini muffin pan with nonstick spray, set aside. *See note
In a large bowl mix together the coconut, sugar, flour, vanilla and egg whites until evenly combined.
Spoon 1 tablespoon of the coconut mixture into each liner or cup. Press the coconut mixture into the bottom and up the sides to form a thin crust.
Bake for 12 – 13 minutes or until the edges are lightly browned, watching carefully not to burn. Transfer pan to a wire rack.
Lemon Filling: Reduce oven temp to 350°F.
In a medium bowl stir together the yolks, sweetened condensed milk, and lemon juice until smooth. Spoon the filling into the warm crusts, enough to fill the cup, but not overflow. You will have a little leftover filling.
Bake for 10 minutes. Allow the tassies to cool in the pan for 10 minutes before transferring to a wire rack to cool completely. If you did not use a liner, run a butter knife around the sides to loosen from the pan.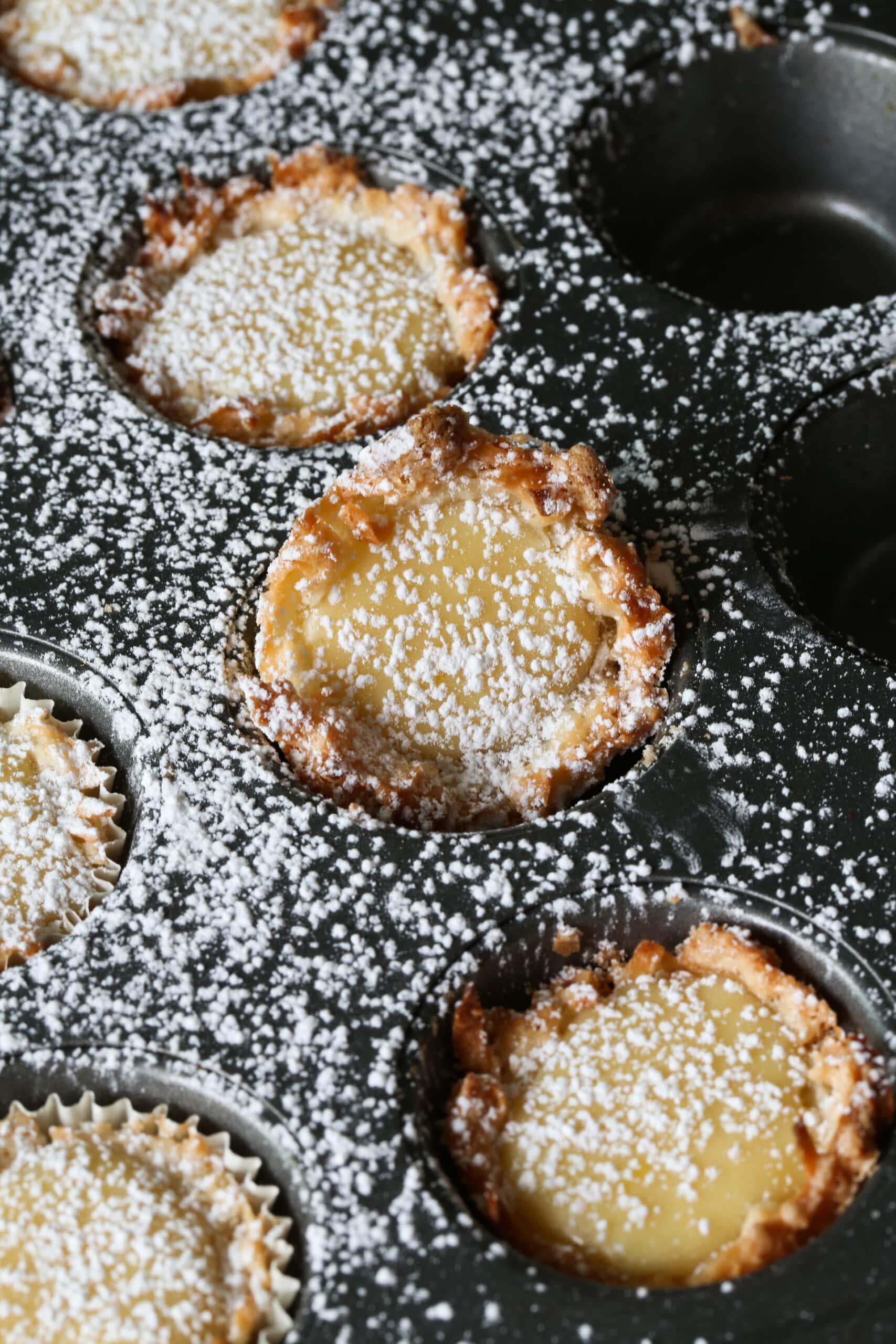 How To Store:
This recipe is great for making the same day OR in advance! You might need to dust them a agin with powdered sugar if storing, as the sugar will absorb into the filling as they sit.
Store airtight in the refrigerator for up to 7 days
Store airtight in the freezer for up to 30 days
You can leave the tassies at room temperature for up to a day.